Mus­takallio
Ren­table cabin
For 4 – 7 per­sons
Area: 80m²
Year built: 1996
2 bed­rooms
about 70 m from the sho­re
Address: Ruo­nan­haka 34
Dri­ving instruc­tions to Mustakallio
Exquis­ite log cabin by the Syvä­jär­vi lake, high on top of Mus­takallio rock.
Facil­i­ties:
Gaze­bo, WC, shower, sau­na, fire­place, mic­rowa­ve oven, elec­tric sto­ve, dish­washer, cof­fee maker, TV, coal grill, full table­ware set for 12 per­sons, floor heat­ing in bath­room, pier and row­ing boat on the shore.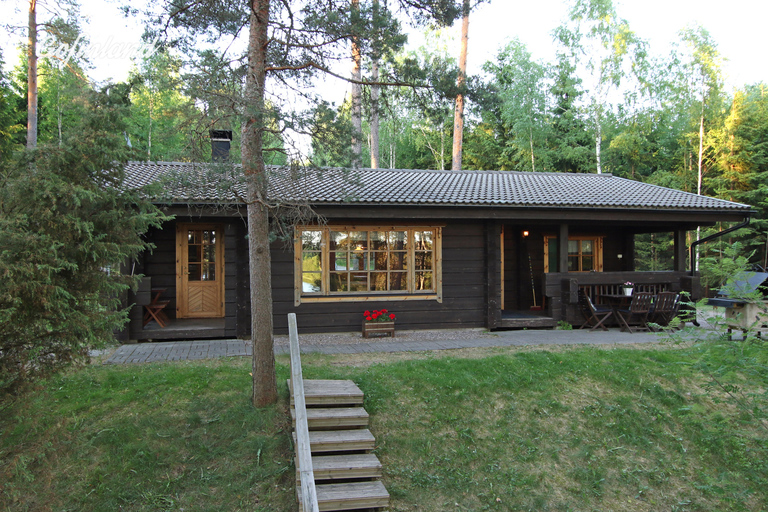 Other:
For short-​ti­me use through­out the year.
Prices:
Sum­mer week costs 1050€ per week, mid­sum­mer fes­tiv­i­ties week 1150€, other weeks from 900€ upwards each. Week­end prices from 460€ fri-sun.
Tit­le

Address

Desc­rip­tion

Kat­te­lus 17, 10360 Mus­tio, Finland

Kat­te­lus 17 10360

MUSTIO
Con­tact
Ter­hi Haa­ta­ja: 050 303 3625
Mik­ko Haa­ta­ja: 0400 017 289
info@katteluksentila.fi
For reser­va­tions by pho­ne, call Terhi!