Our tra­di­tional smo­ke sau­na is made of hand-​car­ved logs and it stands clo­se by the sho­re of Lake Syvä­jär­vi not too far from the cot­tages Mus­takallio and Sit­tala. It takes up to 20 peo­ple at a time to fill the sau­na benc­hes. Out­side you'll have a choice between a big hot bath tub next to the ter­race and – in the Win­ter time – a swim­ming hole in the lake ice.
There's also a dress­ing cabin with a fire­place for prepar­ing your grill steak or per­haps some sal­mon for din­ner on the beach. This is a fab­u­lous tar­get for var­i­ous groups look­ing for some­thing special!
We have also anot­her log sau­na near­by for smal­ler groups of up to 5 persons.
You can rent the smo­ke sau­na at prices start­ing from 540€ and the smal­ler one from 150€.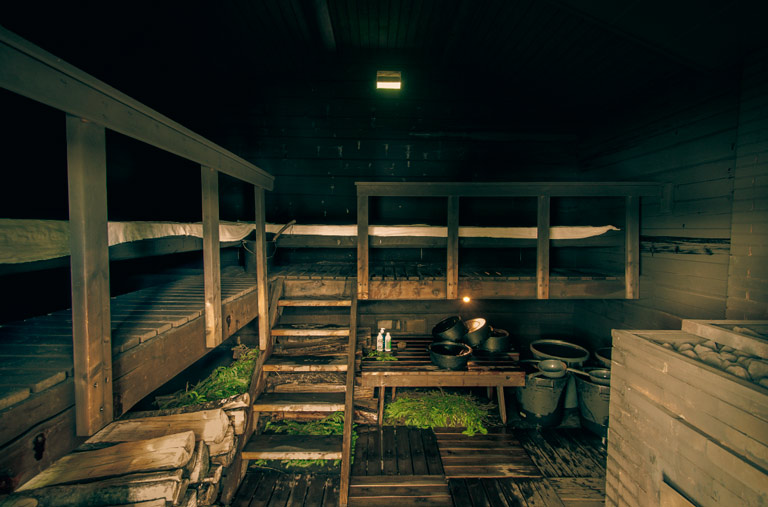 Tit­le

Address

Desc­rip­tion

Kat­te­lus 17, 10360 Mus­tio, Finland

Kat­te­lus 17 10360

MUSTIO
Con­tact
Ter­hi Haa­ta­ja: 050 303 3625
Mik­ko Haa­ta­ja: 0400 017 289
info@katteluksentila.fi
For reser­va­tions by pho­ne, call Terhi!